A new way for London to get around
London is known for having some of the best public transport in the world. It's fast, reliable, (mostly) clean, and well connected. Though, all that often comes at the expense of being inside a small space with lots of people for a long time. Especially when on the Tube. 
Now, we're a lot more conscientious about how, when and if we use public transport. If we can, we're opting for bikes, choosing to travel when it's less busy, or - for a lot of us - not using public transport at all. We're prioritizing our space and the space we're in when we're getting around. 
Thames Clippers, the boats that operate up and down the River Thames, offer public transport in London designed to give people space and fresh air while getting around. They guarantee seats for customers which prevents people from crowding and give people the option to stand or sit outside in the open air. They recently partnered with Uber and, working together with both organisations, we helped create the new brand: Uber Boat by Thames Clippers. It's an incredibly attractive form of public transport– especially right now.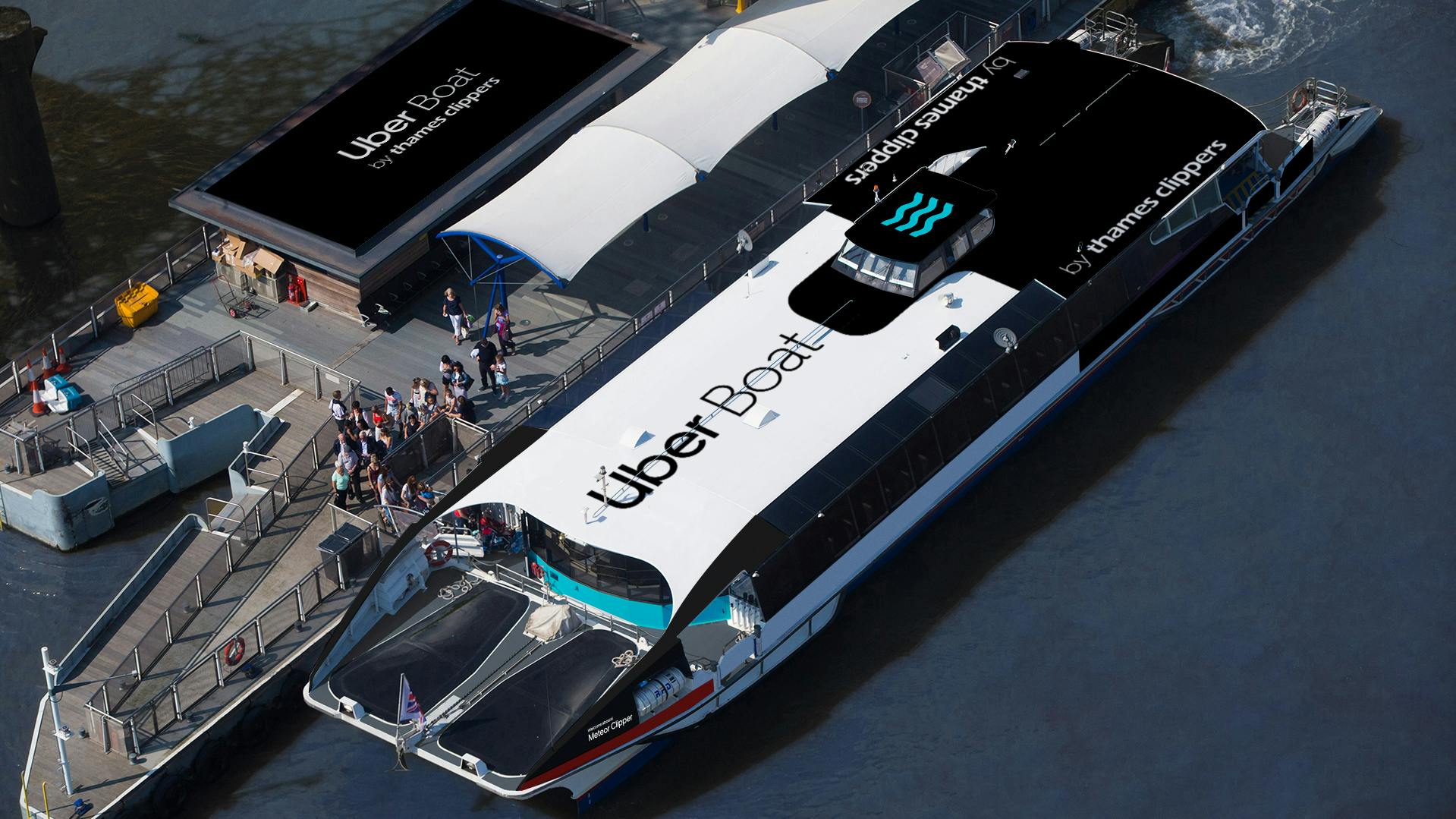 We created the Uber Boat by Thames Clippers brand by identifying the shared strengths of both organisations. Uber is largely recognised by people as a way to make the most of your time (less time waiting for a black cab, more time getting on with life). Thames Clippers gives London commuters and visitors the opportunity to use their travel time the way they want (it's not loud, dark, or crowded, preventing people from doing little more to do than listening to music or reading the paper). Uber Boat by Thames Clippers uniquely and honestly turns travel time into your time; it creates the opportunity for you to use your travel time the way you want.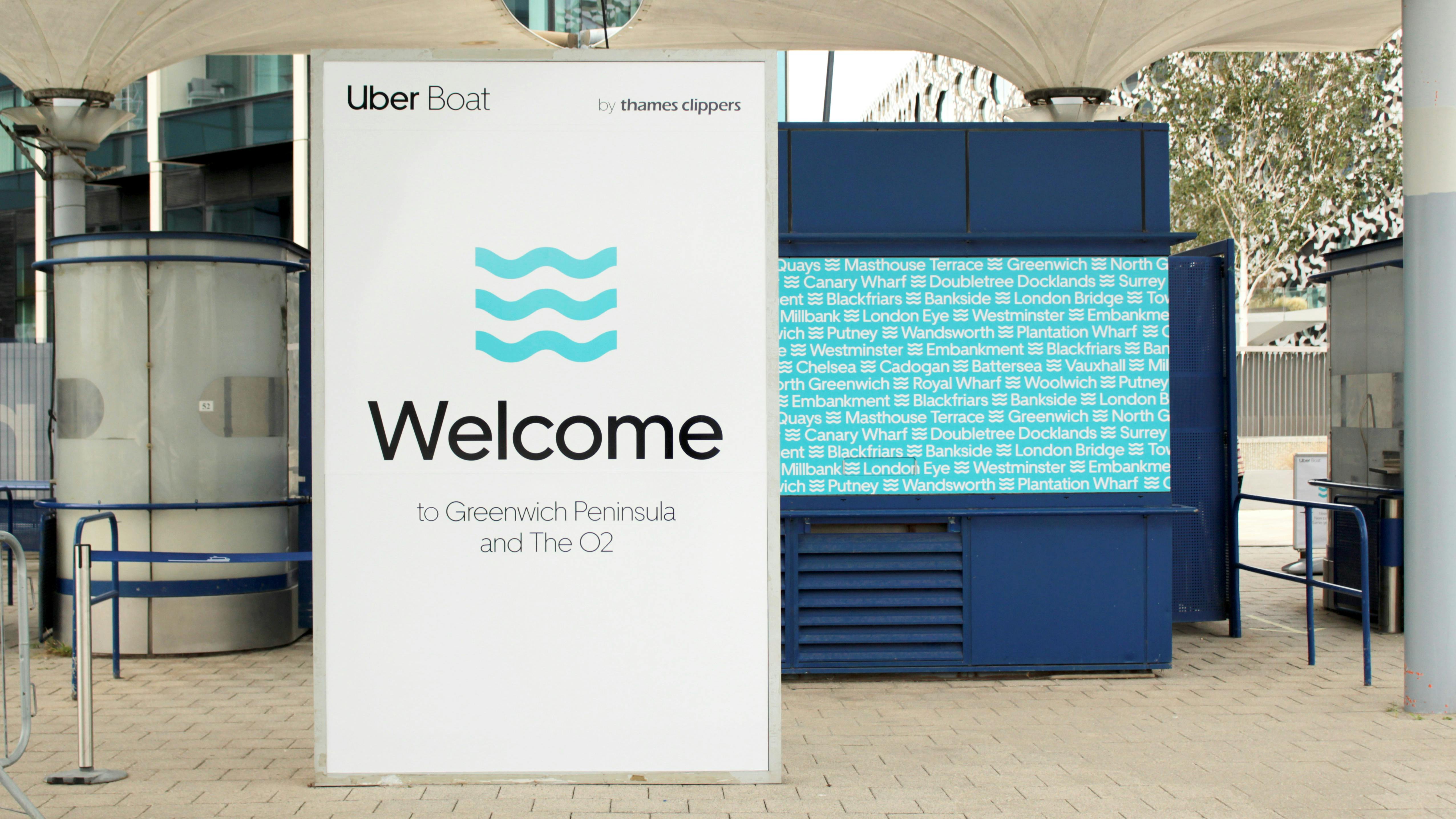 We explored different visual routes to communicate the unique Uber Boat by Thames Clippers proposition by visualising different ways that time can be observed: the ebb and flow of the tide, the snapshot of a moment, and the light of day. Their new identity is bold, bright and human. 
A full case study is coming soon, but in the meantime - get on board Uber Boat by Thames Clippers
Back