Twenty transformative women for 2020
Last week on International Women's Day, we identified the women whom we think are having a transformative impact commercially, culturally and creatively around the world.  We collected these in a series of recommendations: Transformative women to read, listen to, or see. Here's our final list, our top twenty Transformative Women to check out in 2020. 
1 . Ann Napolitano
Novel: Dear Edward 
Fresh, complex and nuanced take on dealing with personal grief alongside shared responsibility.
2 . Chantal Akerman
Memoir: My Mother Laughs
An intimate reflection about the artist and filmmaker's relationship with her mother, written in the latter's apartment in Brussels during the last year of her life.
3 . Christiana Figueres
Podcast: Outrage and Optimism
Former UNFCCC Chief. A true inspiration for showing how you can drive a global agreement for the most important issue ever. 
4 . Daniella Zalcman
Photographer: http://www.dan.iella.net/
A special documentary photographer examining the legacies of colonization across the world — as they pertain to gender, rituals and displacement. Focus: legacies of western colonization. (Podcast: https://designobserver.com/feature/s7e7-daniella-zalcman/40148)
5 . Ellen McGirt
Newsletter: http://fortune.com/getraceahead
Co-host, The Design Observer podcast, Senior Editor, Fortune Magazine and authors the RaceAhead newsletter. Ellen McGirt is one of contemporary America's sharpest minds on race relations within the business world, authoring the RaceAhead newsletter for FORTUNE Magazine. Twitter: @ellmcgirt
6 . Jia Tolentino  
Essay Collection: Trick Mirror
New Yorker journalist, investigating the way the internet simultaneously amplifies movements, but diminishes the people within them. 
7 . Joanna Hogg
The Souvenir (movie) Amazing, personal and nuanced depiction of how addiction can play out in a relationship.
8 . Kara Walker
Fons Americanus, a Monumental installation at Tate Modern's turbine hall on the subject of slave trade and the abuse suffered by Afro-descendants throughout History.
9 . Lina Bo Bardi
one of my biggest influences—she's an icon of modernism whose work has recently risen to prominence. This was in part prompted by the largest exhibition to date of her work at Design Week in Milan in 2017 at the Nilufar Depot, which travelled to New York last year.
https://www.wallpaper.com/design/lina-bo-bardi-gladstone-64-gallery-new-york
https://www.archdaily.com/575429/spotlight-lina-bo-bardi 
10 . Lisa Strausfeld
Inventor of the Immersive Network Graph: https://www.fastcompany.com/90247240/exclusive-lisa-strausfeld-is-developing-an-entirely-new-kind-of-data-viz 
Lisa Strausfeld has invented a new way that we might experience history, by being immersed in it, seeing linkages not in linear terms but as spatial experiences.
11 . Lizzy Stewart
Novel: Walking Distance 
About walking in the city as a woman, as well as being a woman more generally
12 . Lucy Kirkwood 
The Welkin at the National is essentially about housework and hanging – darkly enjoyable and powerful. The kind of play that could only have been observed and written by a woman for its intimacy and casual social commentary.  
(Sairah Ashman, CEO)
13 . Marina Hyde 
Columnist: Marina Hyde, columnist for The Guardian
She brings humour to the darkest of topics. 

14 . Neri Oxman
Architect, designer, inventor: https://www.moma.org/calendar/exhibitions/5090
Neris Oxman is creating crazy new ways to build and design by bringing nature – from melanin to silk worms – into design practices using new technologies. Exhibition now on at MoMa in New York.
15 . Paola Antonelli
Podcast: https://designobserver.com/feature/s7e11-paola-antonelli/40161
Design Curator, MoMA. The opinionated and courageous Curator of Design for MoMA, having a history of expanding the boundaries of design as it relates to the realms of commerce and ideas.
(Forest Young, Head of Design US)
16 . Peggy Gou 
Korean DJ and producer. She's brought the attention of a bigger audience to music created by Korean artists (that's not Kpop).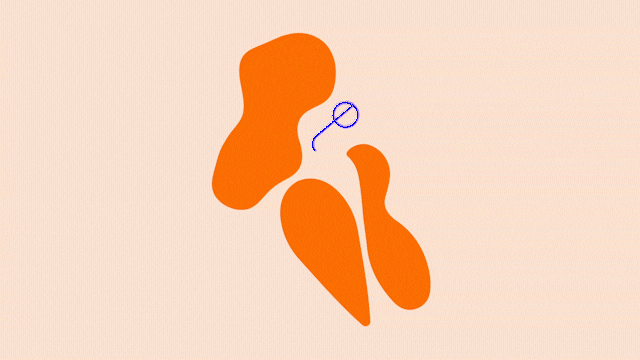 17 . Reni Eddo-Lodge 
Podcast: About Race
An amazing podcast on the changing nature/ causes of British racism.  (author of 'Why I'm no longer talking to white people about race'). 
18 . Sarah Rothberg
New media and immersive AR in the context of climate change awareness @ bitforms NYC
19 . Vivianne Castillo
Self-care UX: https://dscout.com/people-nerds/vivianne-castillo-self-care-ux
UX Researcher, Salesforce. Vivianne Castillo is an original voice within the world of big tech, advocating for a culture of 'self-care' for those that are perpetually tasked with caring for others (e.g., users).
Twitter: @vcastillo630
20 . Yvonne Farrell and Shelley McNamara, co-founders of Grafton Architects
Why?: The first all-woman pair to be awarded the 2020 RIBA Royal Gold Medal for Architecture and winners of Pritzker Architecture Prize 2020
https://www.graftonarchitects.ie
A big thank you to our WO team for your nominations: Anj, Becki, Charlie, Chris, David, Emma, Forest, Gracie, Iossie, Jack, Jaymes, Louise, Lucy, Matthias, Melissa, Natalie, Nina, Paul, Pedro, Robert, Rosie, Sairah, Scott.
Back