Forest Young talks timeless design with Mary Ping for Fast Company
Our Chief Creative Officer Forest Young recently interviewed designer Mary Ping about sustainable fashion and how the industry might finally be ready for change. In his article for Fast Company, he referenced the shows at the recent Paris Fashion Week as a sign of a more contemplative and reflective approach toward conscious consumerism.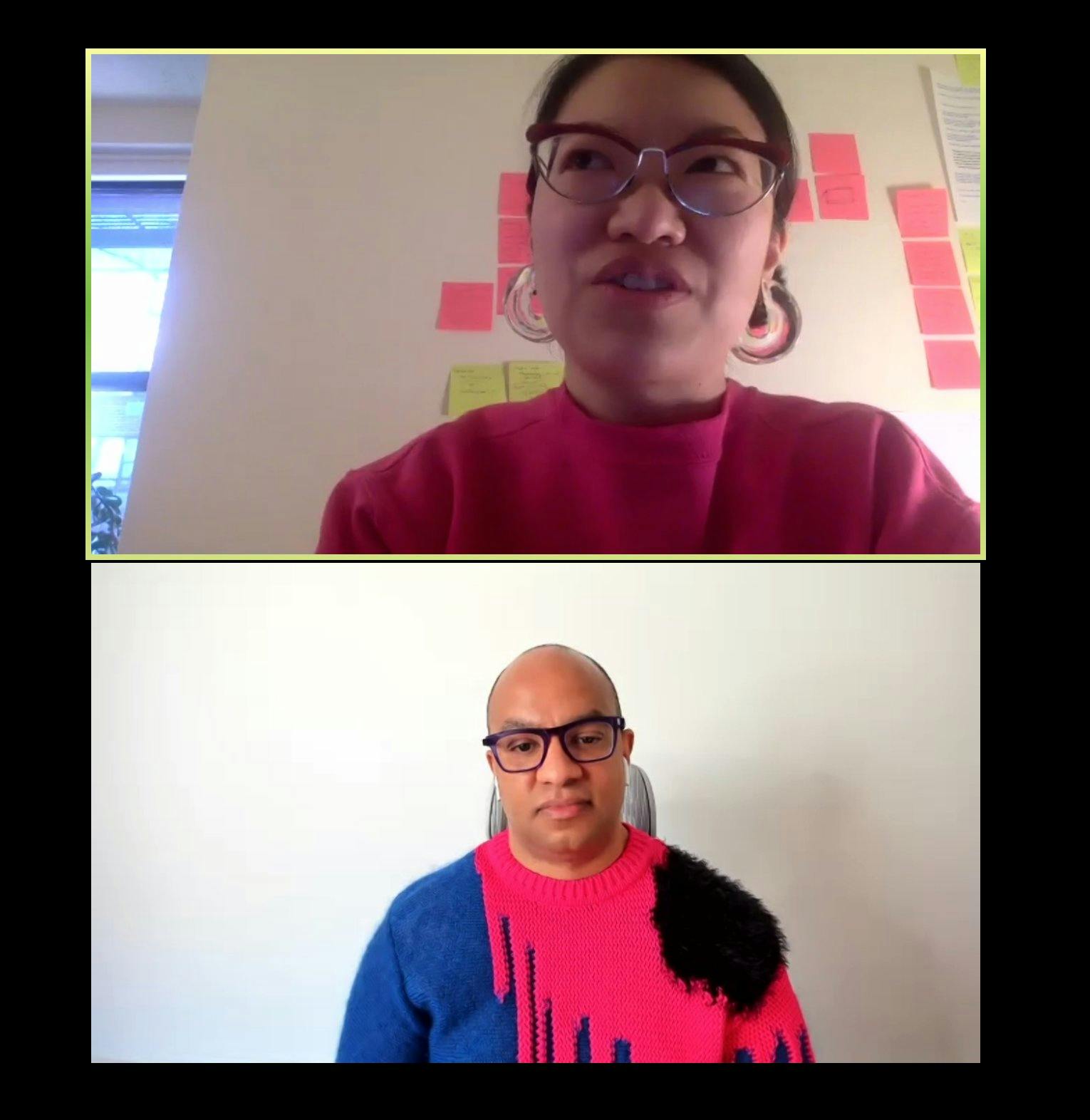 To read the full article, head to Fast Company.
As another socially distanced Paris Fashion Week comes to a close, the sign of a more contemplative and reflective approach toward conscious consumerism is evident.
Designer Mary Ping has been advocating for sustainable fashion for years, and she noticed a clear shift in the language and tone around this year's shows. "More press releases cite 'timeless' and 'longevity,'" she says. "I hope these attributes are real and not purpose-washing."
Ping has long been pushing for a more circular economy, and her latest venture—Care Instructions—takes that one step further. She wants the site to function as the "single tab" that gives people everything they need to be informed about sustainable consumption, acting both as a repository of curated content and a directory of vetted resources. I talked with Ping last week for a Wolff Olins event about why she's such an advocate for timeless design, and how the fashion industry may finally be ready to make some fundamental changes.
Signs of Change
During this year's Paris Fashion Week, Marine Serre's "Ecofuturisme" hinted at the sustainable ethics of the French brand, using regenerated fabrics to showcase outfits for the everyday—with models clad in denim, suede and patchwork leather partaking in daily errands like grocery shopping and walking the dog.
Second-hand bags reconfigured from previous collections, knitwear from recycled cashmere, and upcycled streetwear stole the show at Gabriela Hearst's first foray as designer at the Richemont-owned house of Chloé. The sustainable fashion pioneer joining forces with CEO Riccardo Bellini makes for a formidable duo when it comes to pushing the industry toward a purpose-driven future. Bellini has been emphatic about his belief that a fashion house's values will be as relevant as its aesthetics, which is underscored by his creation of a social profit and loss account for the brand plus pursuit of a B Corp certification.
These sorts of mindset shifts are essential if fashion is to embrace a circular future, one that the World Economic Forum deems critical in its recently released Circular Economy Action Agenda—a rallying cry to the industry to implement circularity in textiles.
Committing to timeless design
Ping launched her own conceptual clothing and accessory line, Slow and Steady Wins the Race, almost two decades ago. She's since received the National Design Award for fashion from the Cooper Hewitt, Smithsonian Design Museum. Ping's designs marry up the everyday with a touch of the sublime, taking basic silhouettes and essentials but reimagining them with innovative materials and contemporary twists that withstand the seasons. Her line is seasonless, eschewing seasonality and fads; she believes consumers can reconcile the notions of timely and timeless by identifying items that have "visible attributes that are relevant now despite their age."
Here, our own wardrobe can serve as evidence: think Converse high-tops, the pocket T, staples that have set a precedent—timely vs. timeless. Still, she notes that timeless designs don't have to mean a minimal aesthetic. "For designers with a very identifiable signature, you can always find timeless pieces in their collections, from Comme Des Garçons to Dries Van Noten."
Back